The club owns a small number of 5″ and 7.25″ gauge locomotives, as well as rolling stock for carrying passengers or for helping move equipment and materials around the site.
GP40
Probably our most regularly used locomotive, this 7.25″ gauge battery-electric model is based on a 4-axle diesel-electric GP40 locomotive, built by General Motors between November 1965 and December 1971, and is in the livery of the New Haven Railroad. It is a powerful machine, easily capable of hauling a well loaded train around our circuit.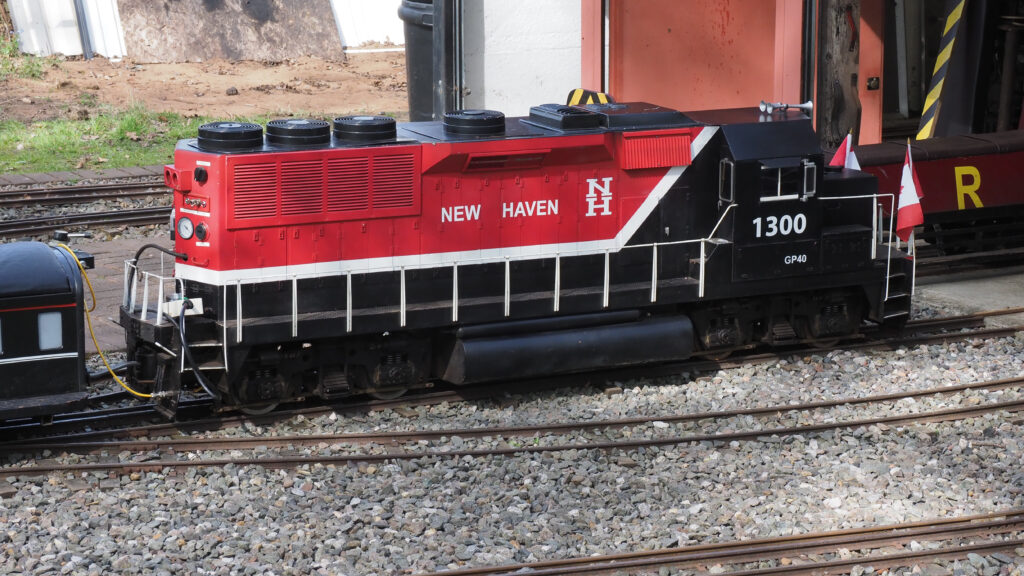 Rusty
A 7.25″ gauge 0-4-0 battery-electric shunting device that is most often to be found on a works train, but which occasionally gets pressed into service to haul passengers.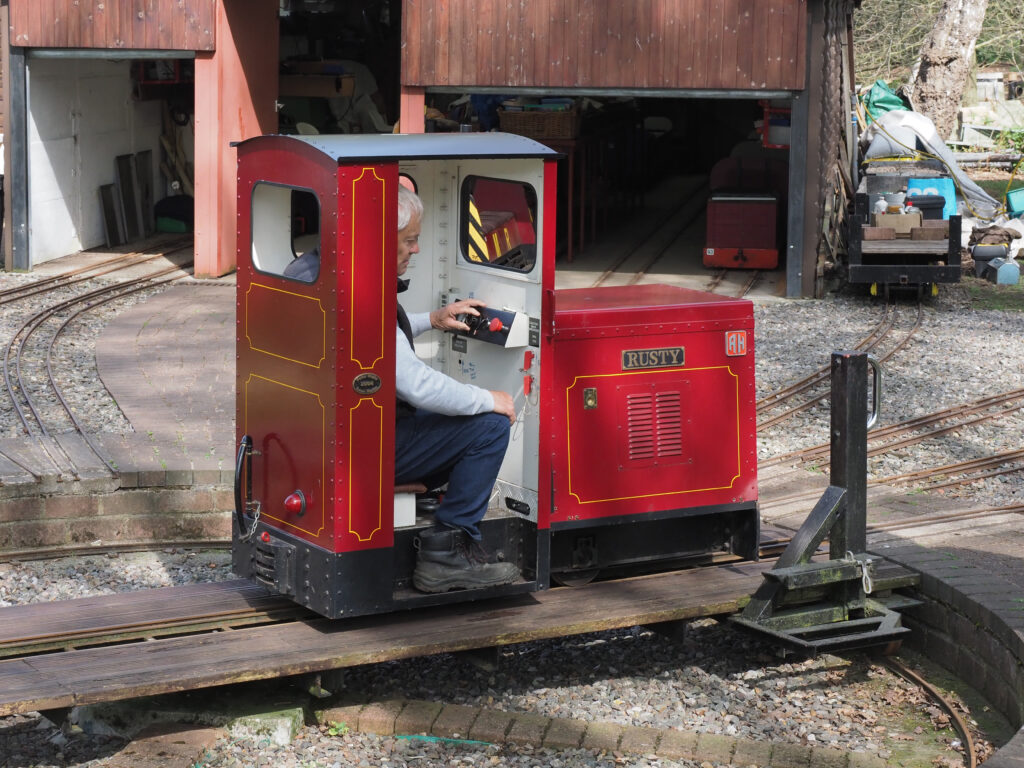 Sandy
Currently under repair, Sandy is a petrol driven 7.25″ gauge 0-4-0 locomotive. Its haulage capacity is limited by its comparitively low weight (it must be driven from a truck behind the engine, so there is no extra adhesion provided by the weight of a driver).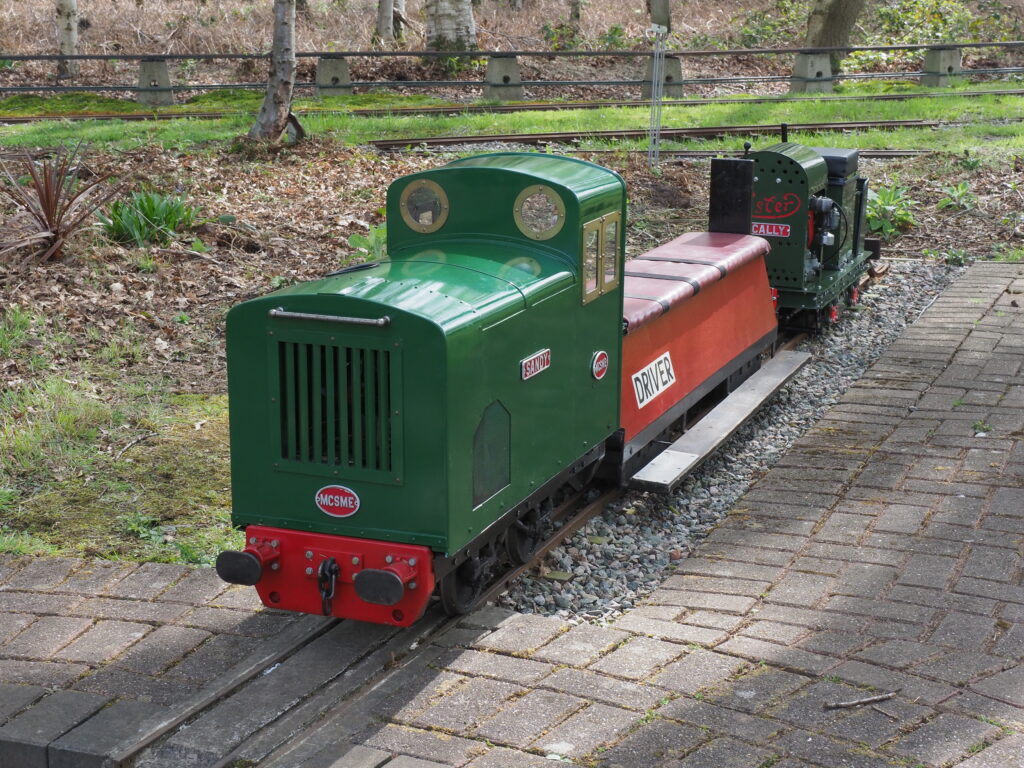 Class 08
Currently under repair, our Class 08 is a 5″ gauge battery-electric model of the ubiquitous shunters that are still common across the country.