We look forward to welcoming you at Sandway very soon!
Take a ride on one of our trains
We run trains on Sundays throughout the year, unless the weather is exceptionally poor, between 12:00 noon and 4:00pm. We also run on most bank holidays and on most Wednesdays during the school holidays. As well as the Society's own battery-electric locomotive, trains may be hauled by members' locomotives (an assortment of steam, battery or petrol machines). A ride around one circuit of the track (which was extended in 2022) costs £1 per person (very little ones go free). Children under the age of 16 must be accompanied by a responsible adult. We are only able to take cash; unfortunately, we cannot take payments by card or other means.
While you enjoy your ride, please remember that even miniature railways can be dangerous. We ask you to follow this safety advice during your visit:
+ Remain seated during your ride; do not lean over, stand up, etc.
+ Keep your feet inside the carriage, or on the running boards at the side of the carriage.
+ If you drop anything from the train, do not try to retrieve it while the train is moving.
+ Do not attempt to board or alight from a moving train.
Addtionally, if the train is being pulled by a live steam engine, be aware that (as well as steam) it can emit oily smuts, smoke, etc.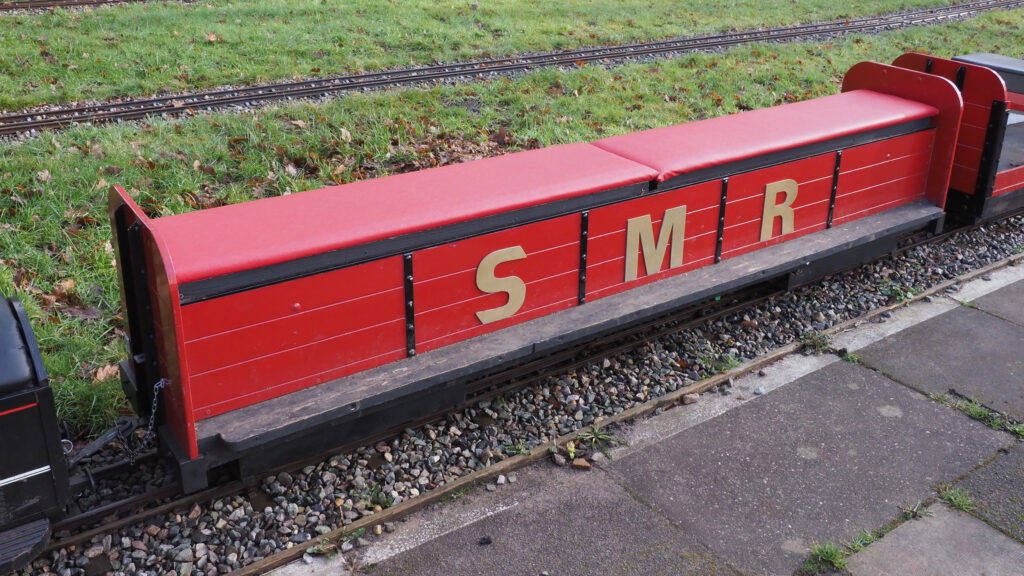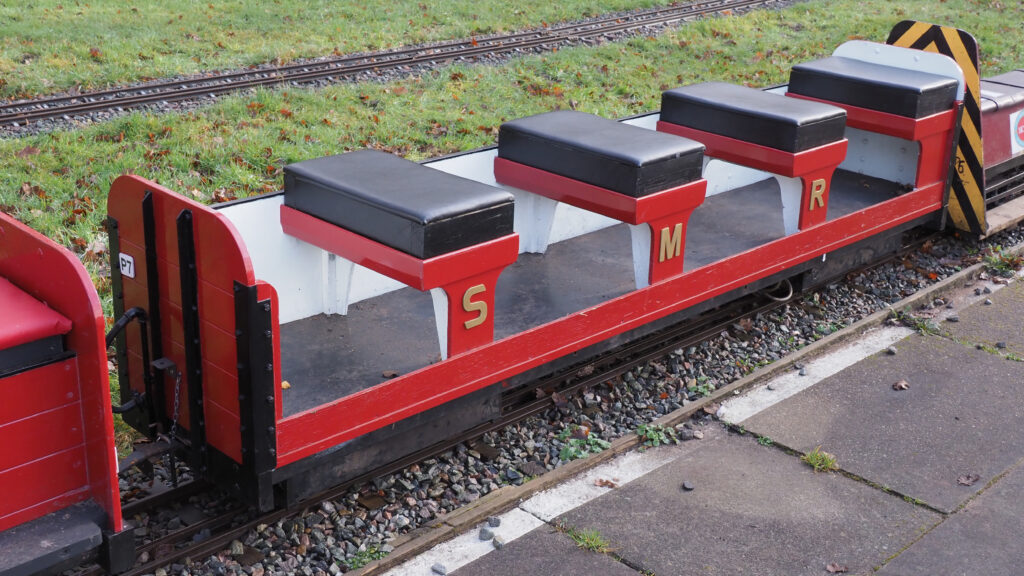 Getting here
Sandiway Miniature Railway is next to Blakemere Village, near the village of Sandiway in beautiful Mid Cheshire.
By car
Blakemere Village is near the intersection of the A49 and A556. Brown signposts direct you to Blakemere Craft Centre, about 100 metres from the crossroads in the direction of Northwich and Manchester. Once you drive into the site, pass under the automatic barrier and follow signs for the upper car park, which is next to the entrance to Sandiway Miniature Railway. SatNav users may want to use the postcode for Blakemere Village, which is CW8 2EB.
By rail
Blakemere Village is about two kilometres from Cuddington station on the Mid Cheshire Line that runs between Chester and Manchester via Northwich and Altrincham. You should allow about 25 minutes to walk from Cuddington station to Sandiway Miniature Railway. (Unfortunately, at the time of writing, the Sunday service on the Mid Cheshire Line is rather infrequent, with just one train every two hours in each direction.)
Although access to Sandiway Miniature Railway is via Blakemere Village, the two organisations are not connected. Please do not attempt to contact us via the office at Blakemere Village.