Thank you!
Just a quick 'thank you' to everyone who contributed to the success of the weekend's gala. I won't attempt to name everyone who staffed, guarded, drove, brought engines, etc, etc, as I would inevitably miss somebody out, but special thanks are due to Mark and Sol for their considerable efforts in preparing and organising the event, and to Jon, Andy and Frank for bringing their steam engines (the sight of Lilla and Blanche reunited on Sunday was a particular highlight). A huge 'thank you' also to everyone who visited the railway over the weekend – we sincerely hope you had a good time, and are very grateful to anyone who paid a fare, bought a tombola ticket or made a donation. An early reckoning at the end of yesterday afternoon suggests that we have raised a little over £500 for the Joshua Tree, so a fantastic effort there too! We will be back to regular running next weekend, so we hope to see you then!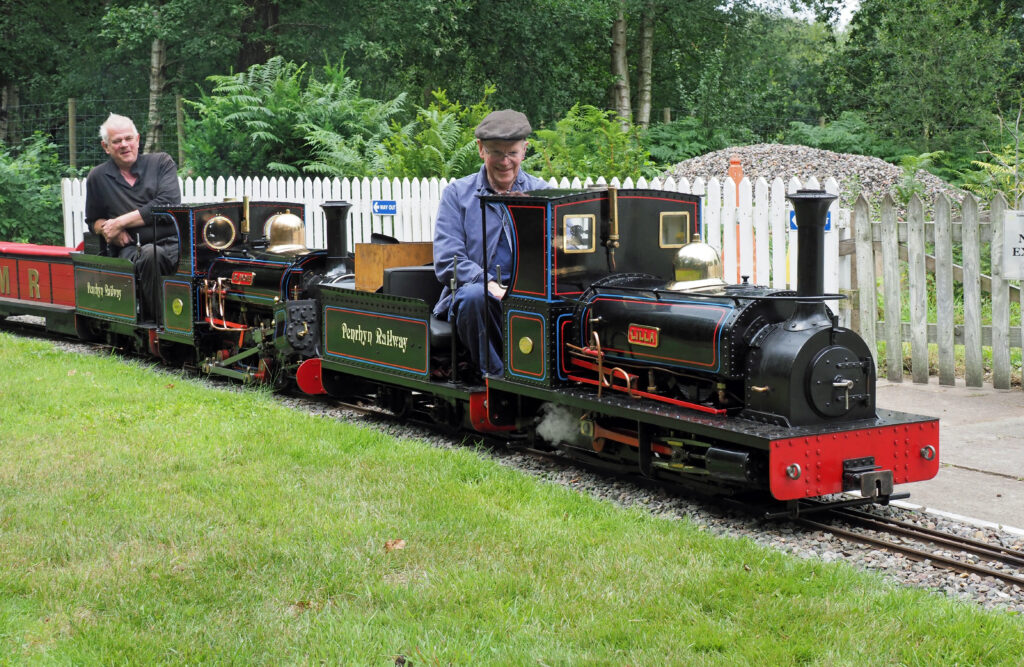 Update after day one
Many thanks to all who are helping to organise this event, running trains, manning the station and the tombola, etc, etc. We've had a splendid day today (Saturday) and we go again on Sunday. Thanks too to all who have visited, or are going to visit, during this special weekend; all the signs are that we will have a sizeable sum of money to give to our chosen charity, the Joshua Tree, and we are very grateful for all your donations.
Steam haulage was provided on Saturday by Gloin and our visiting locomotive Blanche. Both will be in action again on Sunday, with Lilla joining in the fun. Blanche and Lilla were both built by our Society's president, so it will be great to see them reunited. Expect some extra-special trains to be turned out!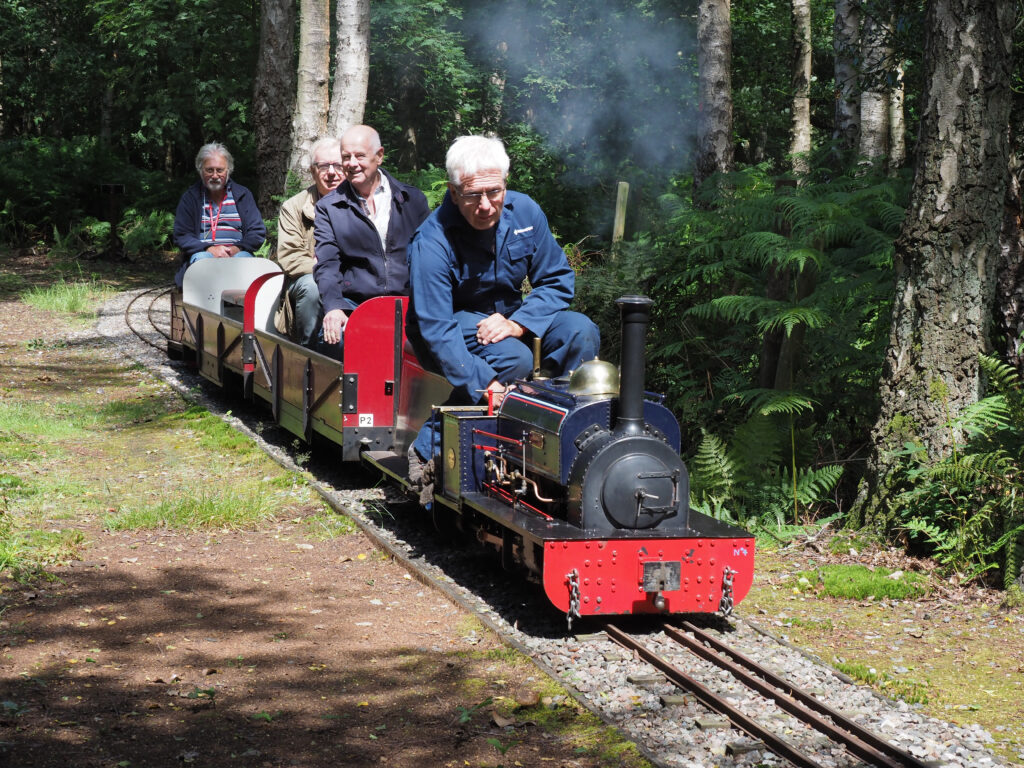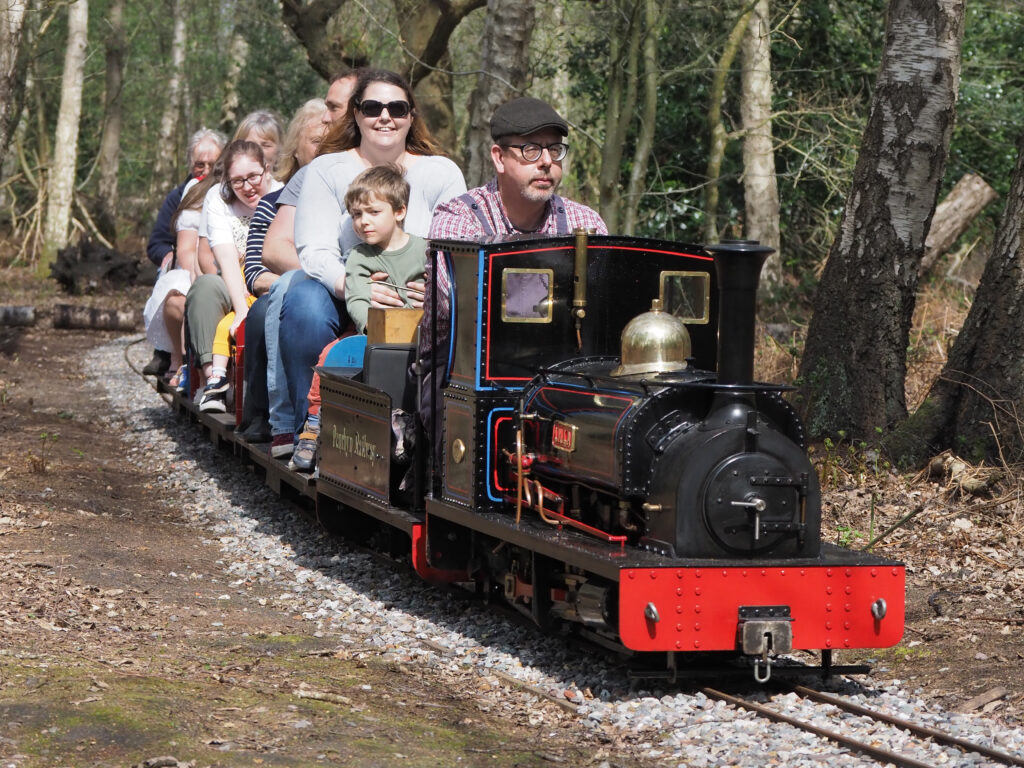 Charity Gala
Ten years ago this month, the first trains ran at Sandiway Wood, home of the Mid Cheshire Society of Model Engineers.
When the Society was asked to vacate the site of its previous railway, members began the search for a new one. In the long run, the move to Sandiway has proved to be the making of the Society. It now owns the woodland site in which it has built the 460 metre long circuit of track along which it carries members of the public every Sunday throughout the year.
Its tenth anniversary is to be celebrated in a charity gala weekend on Saturday 15 and Sunday 16 July. As well as the Society's own locomotives, some special guest steam locomotives will be making appearances.
As well as normal fares for the weekend, passengers will be able to make further donations to the Joshua Tree, to whom all proceeds from the weekend's activities will be given. This charity is based in Dalefords Lane, a short walk from the railway, and provides bespoke programmes of support to improve the emotional well-being and mental health of all immediate and extended family members who are affected by childhood cancers, for as long as they need it.
There will be a range of activities on offer. We expect to have a visiting miniature traction engine and, for a slightly larger donation, you will even be able to drive a locomotive for yourself (terms and conditions apply). As the Gala approaches, we will post further details of any other attractions.
Unfortunately the visiting traction engine that was due to appear is no longer able to attend this event. We apologise for any disappointment.
As they are every Sunday, opening hours on both days will be from 12:00 noon until 4:00 pm. We look forward to seeing you there!